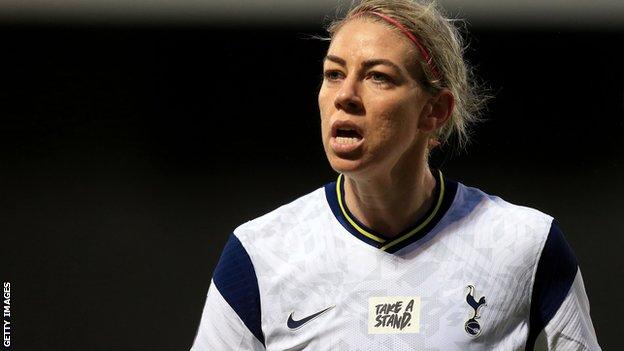 Alanna Kennedy and Shelina Zadorsky have both agreed short-term permanent contracts at Tottenham Hotspur until the end of the season.
Australia international Kennedy, 25, has made 12 appearances for Spurs so far this season in midfield.
Defender Zadorsky, a 27-year-old Canada international, has featured 11 times.
"There was always potential for me to stay longer and when the decision had to be made, I didn't feel ready to end my time here," said Kennedy.
Zadorsky added: "I'm really looking forward to the rest of the season, we have so much potential as a team and I am excited to be part of the journey."