Amla and strawberry salad, shankalu chaat, guava baked into immunity-boosting pizza bases, tadgola ceviche… Indians are rediscovering local, seasonal fruit like never before, with everyone from top chefs to home chefs and caterers using it in inventive ways.
For years, fruit lovers had decried the loss in local varieties as restaurants and homes embraced imported apples, oranges, kiwi et al that were available round the year. Seasonality and local diversity, two cornerstones of Indian farm produce seemed to be getting lost in the process. But post-pandemic, foreign fruit does not command as much a snob value as local desi varieties.
At Delhi restaurant Indian Accent, for instance, the flavour of the season seems to be red ber or jujube along with shankalu, a tuber long popular in Bihar and Bengal as the poor man's "fruit" (since its taste may remind one of a pear), where it is also called mishri kand. Both these ingredients are now going into a new inventive chaat menu by Chef Manish Mehrotra, who recalls eating the tuber and berries bought from the roadside in Patna, where he grew up.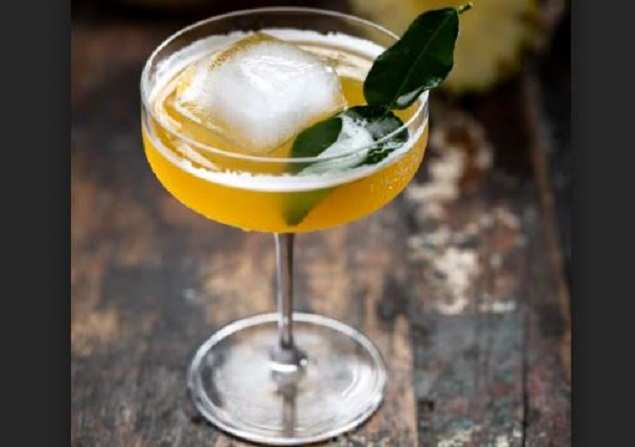 Chef Dhruv Oberoi has come up with recipes like an amla and strawberry salad and Nilgiri passionfruit cocktail. Photo credit: Dhruv Oberoi
In Mumbai, chef Prateek Sadhu of Masque restaurant is experimenting with apricots in his lab, after a visit to Ladakh familiarised him with chulli (the local name for the fruit) which is sundried to preserve it in winter, and reconstituted by boiling in water to create a naturally sweet dessert eaten with ice-cream!
Chef Dhruv Oberoi of Olive Bar and Kitchen Delhi says they've been getting great supplies of seasonal fruit from a number of farms directly which prompted him to come up with some unusual recipes. "I have been testing a lot of fruit diversity. Some of the dishes that we have come up with include a shehtoot (mulberry) sauce to go with pork roast and amla (gooseberry) and strawberry salad that is doing really well with guests," says Oberoi, who ferments the amla to enhance its taste.
Some of this gravitating towards more local fruit may be a result of greater health consciousness among diners in the wake of the pandemic. "Last year, when the pandemic started, people were really seeking things like amla as immunity boosters. Though that phase is over now, perhaps people have learnt to include better quality fresh fruit in their diets in general," says Sneh Yadav of Tijara Farms, whose recent produce of small desi guava and figs sold out in record time. "Since we are no longer operating our organic farmers' market, we have been supplying these to customers directly, as also products that we make in the farm kitchen like grape panna," Yadav adds.
What the pandemic did was also give time to people working from home to go back to the tastes of their childhood. Ankita Chavan, a young chef with The Bombay Canteen, who went back home to Vadodara has been experimenting with dishes such as tadgola (woodapple) ceviche. Now, Chavan and a colleague have teamed up to start their own catering venture where they will travel to different cities for small events.
Home cooks, meanwhile, have been unearthing traditional recipes with fruit and posting these on social media, contributing to even more awareness and interest. You may find Bengali classics like Kheer Komola with oranges, an Assamese home-style dish with star fruit and prawns, Aam'er luchis (maida puris with mango) and even hyper-local pop dishes such as fruit juice ki subzi, popular apparently in Bhiwani, Haryana. Abhilasha Jain, a Marwari home cook who runs a catering outfit from Gurgaon, has been cooking the latter and describes it as a mix of orange and pomegranate juice with tomatoes, onions and paneer! Whatever your preference, classic or inventive, it is definitely a fruitful time.